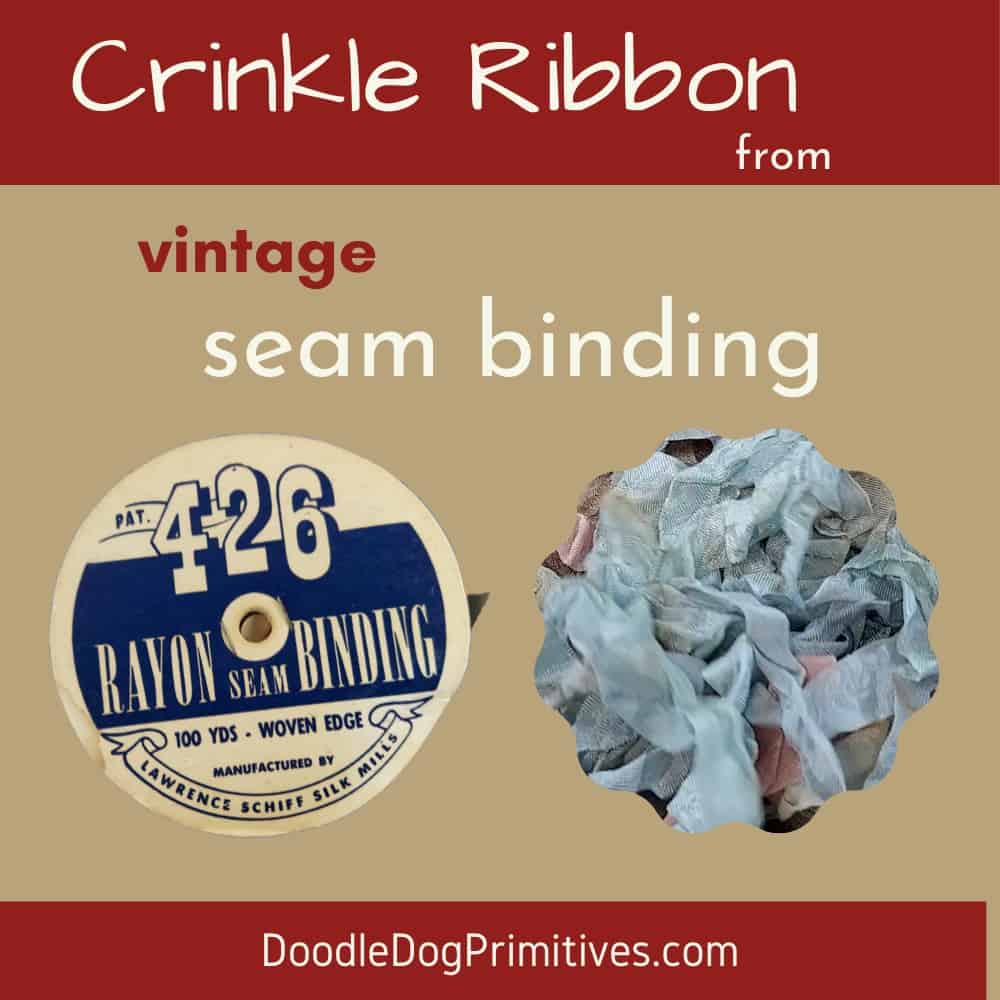 At a recent auction, I purchased several boxes of vintage sewing and craft supplies. One of the treasures in the boxes was a spool of vintage rayon seam binding in an army green color. I thought I would show you how easy it is to make crinkle ribbon with this type of vintage seam binding.
Watch the Video:
Crinkle the Seam Binding:
I am using vintage seam binding today to make the crinkle ribbon. You could also use new seam binding. The important thing is that the seam binding is made from rayon.
Cut off the length of seam binding that you wish to crinkle.
Get the seam binding wet. You can use plain water or coffee or tea if you want to "grunge" the ribbon.
Squeeze out the excess water. Leave it balled up and set it aside to dry.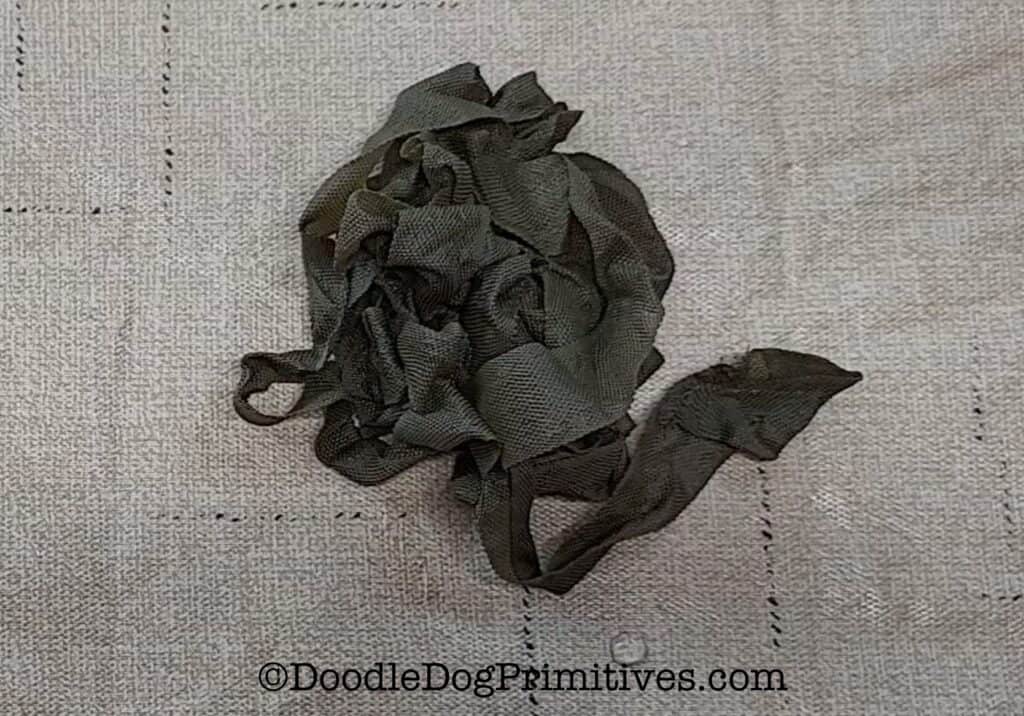 Once it is dry, you can use the crinkled ribbon as desired.
Uses for Crinkle Ribbon:
I like to use crinkle ribbon at the bottom of my primitive punch needle make-dos. Sometimes, I also use it to hang punch needle projects.
It is also often used in scrapbooking and card making and other craft projects.
Blessings~
Amy