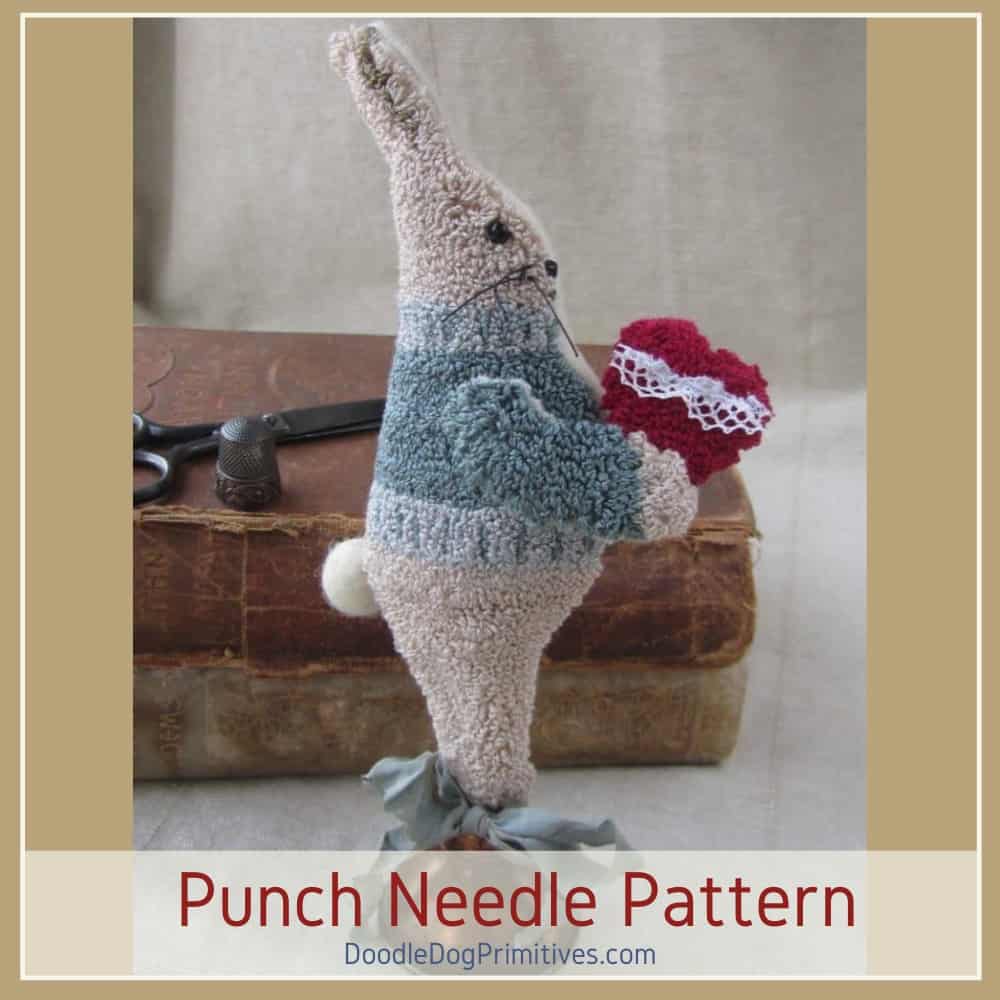 I am very excited about this new Valentine bunny punch needle pattern.
I think he turned out quite cute!
Mr. Bunny has a heart to give to his love for Valentine's Day.
Check out the companion pattern, Valerie Valentine.
Valentine Bunny Punch Needle Pattern: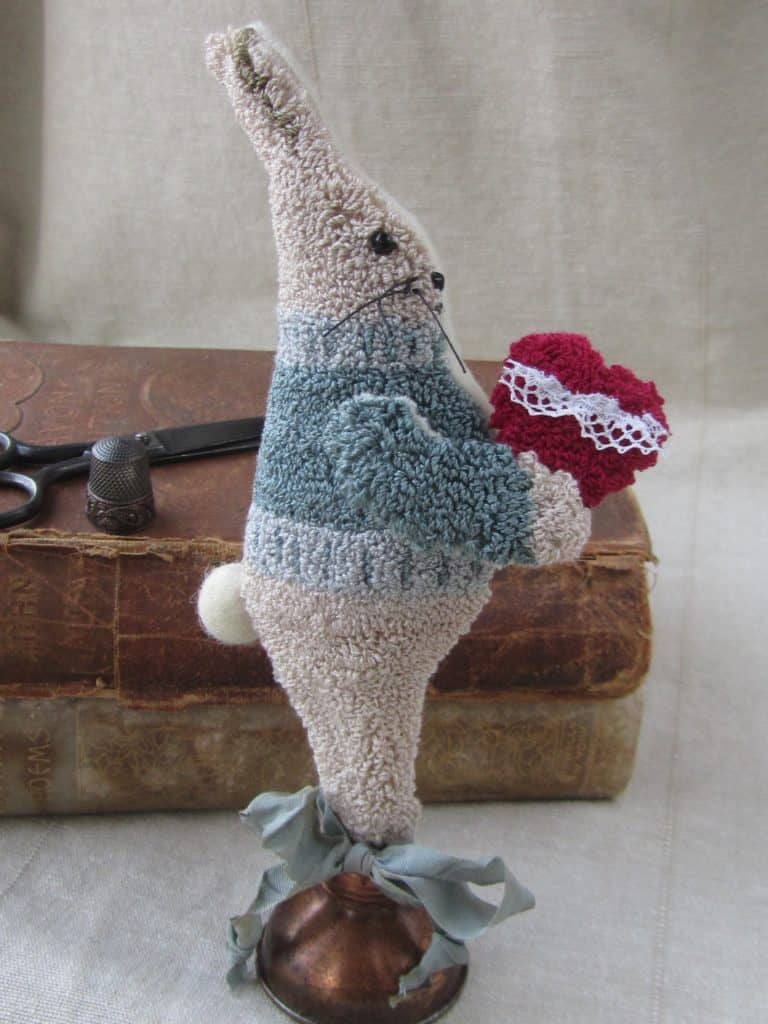 The Valentine bunny has been punched using three strands of DMC embroidery floss.
His arm and the heart have been punched separately and then attached to the bunny's body.
He has a wool roving felted tail, 3-dimensional whiskers,
and sits proudly atop a vintage oil can.
His eye and nose are sewn on beads and the backing and heart are both made of felted wool.
The punched bunny measures about six and a half inches tall.
Get the Punch Needle Pattern:
Get the Valentine bunny pattern as a downloadable e-pattern.
The e-pattern comes in a convenient pdf file format.
Get the pdf punch needle pattern.
You can also choose a mailed paper pattern or punch needle kit.
The punch needle kit comes with the reusable pattern, quality weavers cloth,
DMC embroidery floss, wool roving for the tail, a bead for the eye and nose,
felted wool for the backing and heart, lace for the heart,
and a ribbon for around the make-do's bottom.
Blessings~
Amy