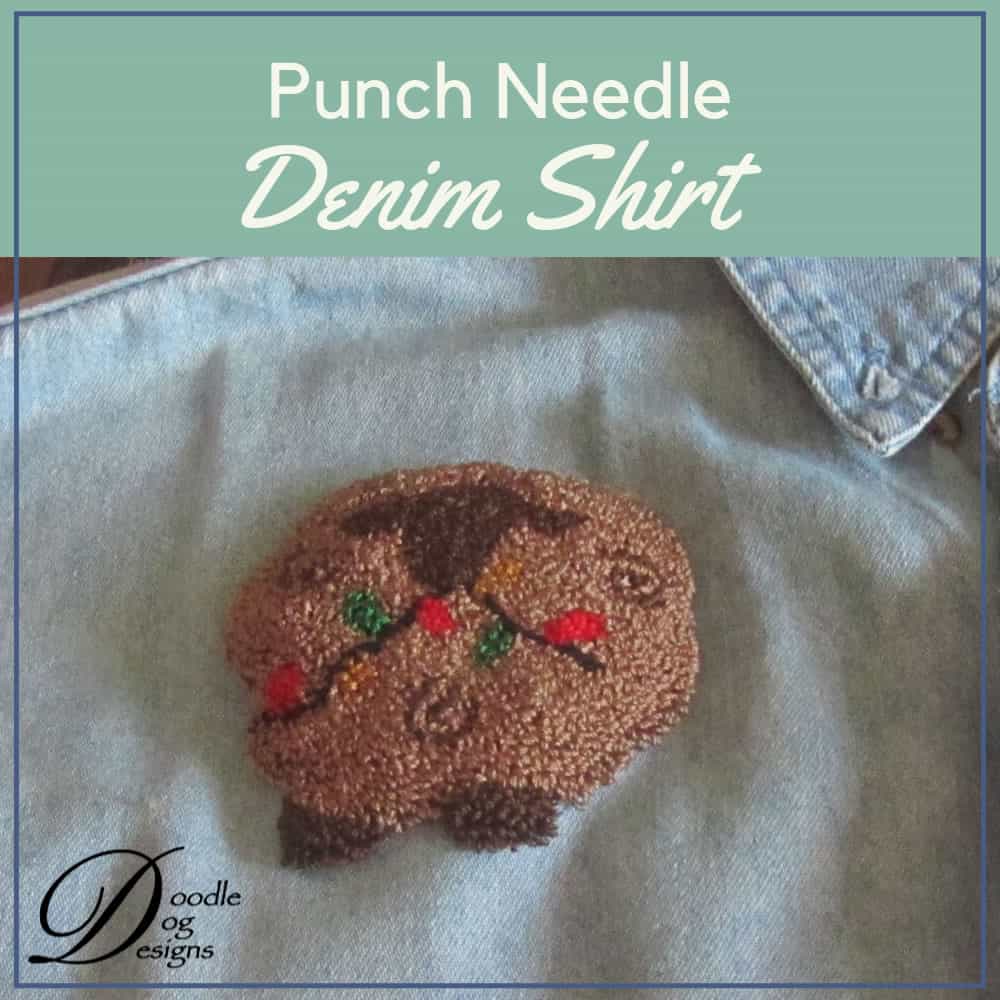 I have been wanting to try punching on a denim shirt.
But, I haven't been able to find
any woven interfacing in my local stores.
(I have read woven interfacing is the best product to use.)
Impatient as I was to try this out,
I didn't want to wait for an order to arrive,
so I decided to try punching with a non-woven interfacing.
I used Pellon Fusible Sheerweight 906F interfacing.
Here's how I did punch needle on a denim shirt
Transfer the Punch Needle Pattern:
First, transfer the pattern to the smooth side of the fusible interfacing.
I used a light box, but you could also put it up to a sunny window.
I used one of the three sheep in this sheep ornament punch needle pattern.
Then, following the instructions for the interfacing
iron the interfacing to the back side of the denim shirt.
Be sure it is right side up and placed just where you want it!
Punch on the Denim Shirt:
Place the shirt into your no-slip hoop
being sure to get the fabric drum-tight.

Next, start punching like normal.
As I started punching, I noticed the interfacing was starting to come off
so I quickly outlined the sheep to help keep it all together.
After I finished punching,
I trimmed the extra interfacing off.
Here's the finished Punch Needle on a Denim Shirt project: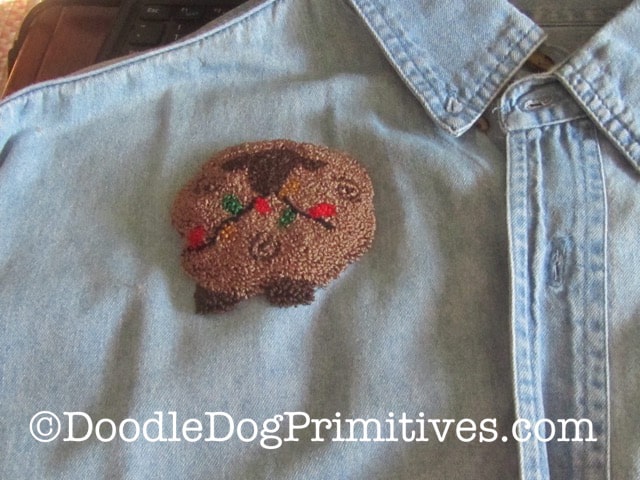 I am going to experiment with washing it.
I will let you know how that turns out!
Blessings~
Amy