I just listed this new bunny punch needle pattern in my Etsy shop.
This adorable punch needle bunny has a flat bottom,
allowing her to be free-standing.
She also has a 3 dimensional arm so she can hold onto something!
She would be cute holding onto a rake or a shovel,
or a carrot or head of cabbage.
For Easter, she could hold a mini basket of eggs!
The name of the pattern is Mrs. McGregor.
Mrs. McGregor Punch Needle Pattern: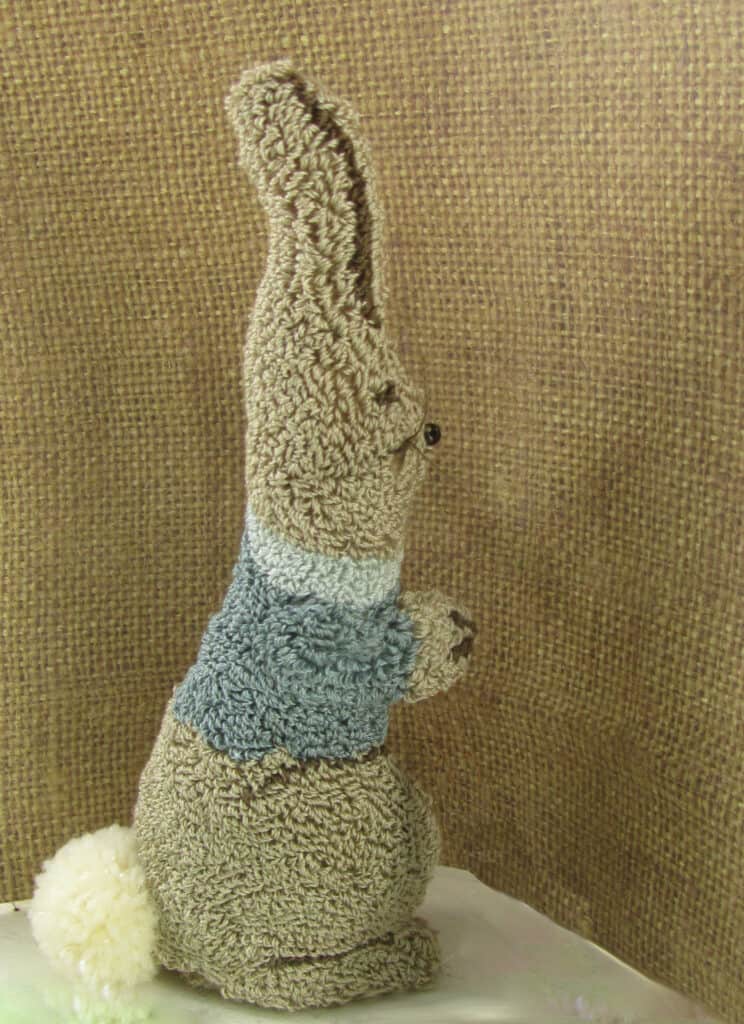 This bunny punch needle pattern has been punched
using three strands of DMC embroidery floss.
She measures about seven inches tall.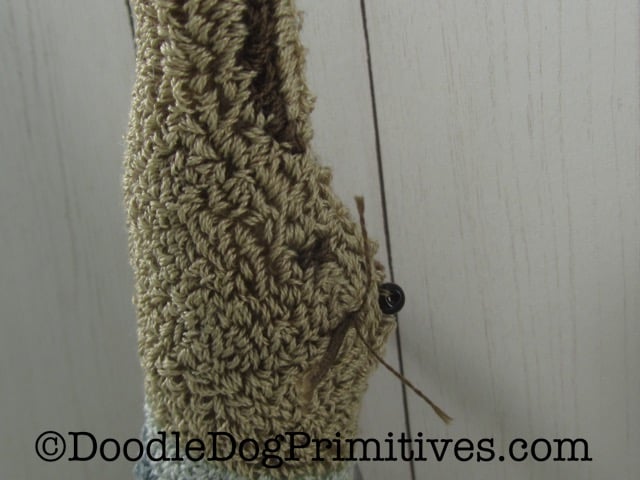 Her face has a bead nose and three-dimensional whiskers.
The punch needle bunny's tail is made from a fluffy yarn pom pom.  
I chose to put a rake in the punch needle bunny's hands.
You can find small garden implements in the miniature
and fairy garden sections at hobby stores.
I sewed it onto her hand using a needle and thread
and added a little bit of craft glue to keep it in place.
Get the Bunny Punch Needle Pattern:
You can get this punch needle pattern instantly
and start punching right away.
It will conveniently come as a pdf file.
Get the punch needle digital pattern now.
Or, if you prefer, get the pattern mailed to you.
You can choose the paper pattern only,
the pattern with weavers cloth, or a punch needle kit.
The kit comes with the paper pattern, a bead for the bunny's nose,
weavers cloth, DMC floss, fluffy tail,
and wool for the backing and bottom of the bunny.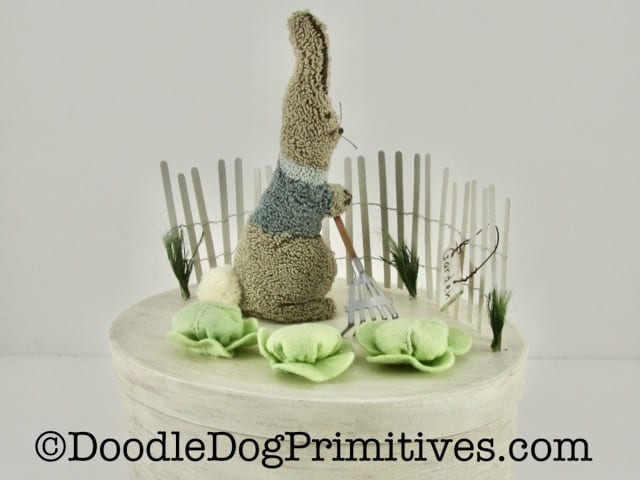 Be sure to check back later this week to learn how I created
this 3-dimensional garden scene from this punch needle bunny!
Blessings~
Amy