I will admit it, threading a punch needle is my least favorite part of punching!
Although it isn't difficult, it is a two-step process.
If you are new to punching and aren't quite sure how to thread your needle,
here's a tutorial to show you how to properly thread your punching needle.
If you have lost your threader and need to know how to thread without the wire threader, check out this tutorial.
Watch the Video:
What Threads to Use:
Embroidery floss and pearl cotton are the most common types of threads used in punch needle embroidery.
A skein of embroidery floss comes with 6 long strands of floss all twisted together. You can separate the floss into smaller groups, individual strands, or punch it all together.
DMC embroidery floss is a common brand found at many craft stores.
Pearl cotton is a thread that is twisted together and cannot be easily separated. It comes in different thicknesses indicated by its number. The larger the number, the thinner the thread.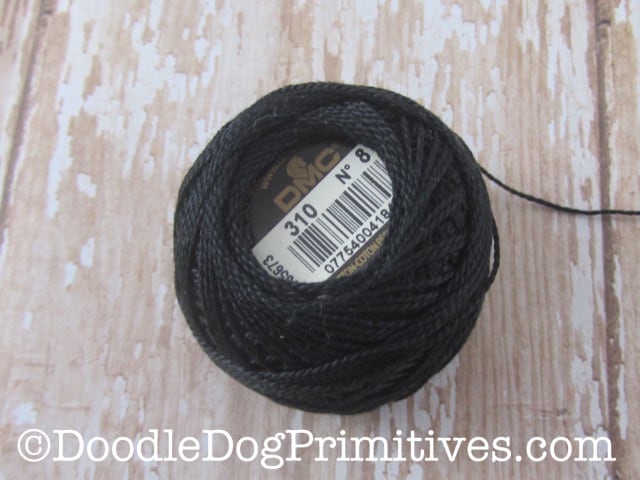 Choose the Proper Needle:
It is important to match the size of the thread to the size of the needle tip. Use the smallest needle possible for the thread size you are using.
Threading a Punch Needle:
This tutorial was completed using an Ultra Punch needle tool. The process is the same for many other punch needle embroidery tools.
Insert the punch needle threader through the hole in the needle end and out through the other end of the punch needle tube.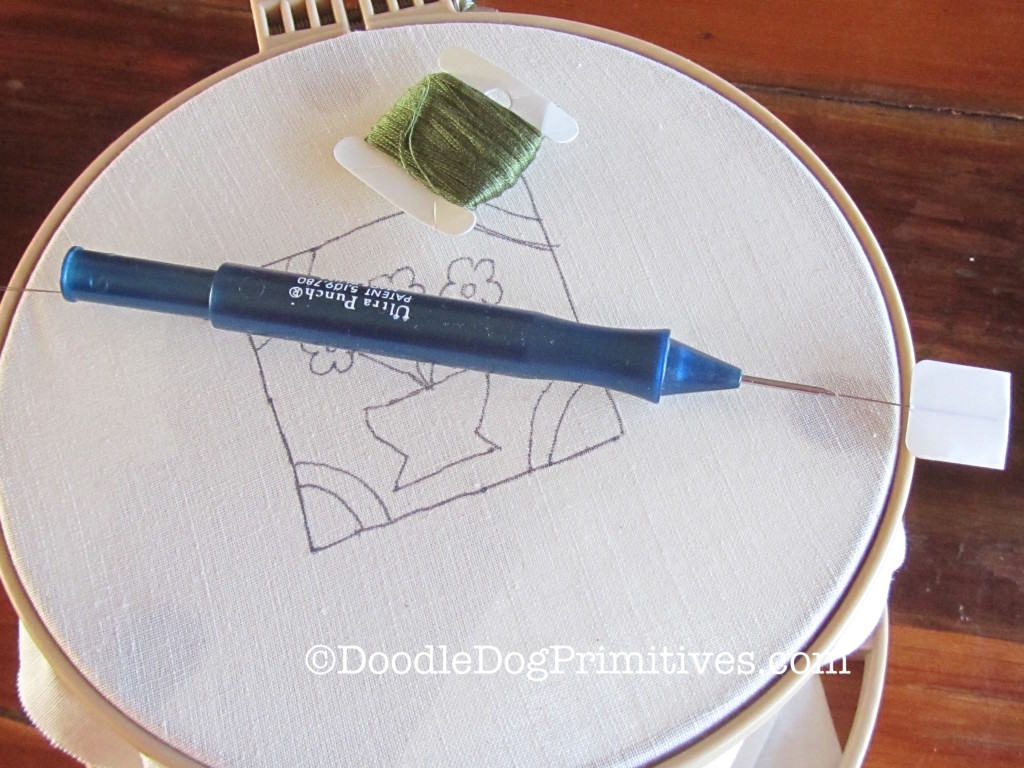 Put the embroidery floss through the middle of the wires at the end of the threader.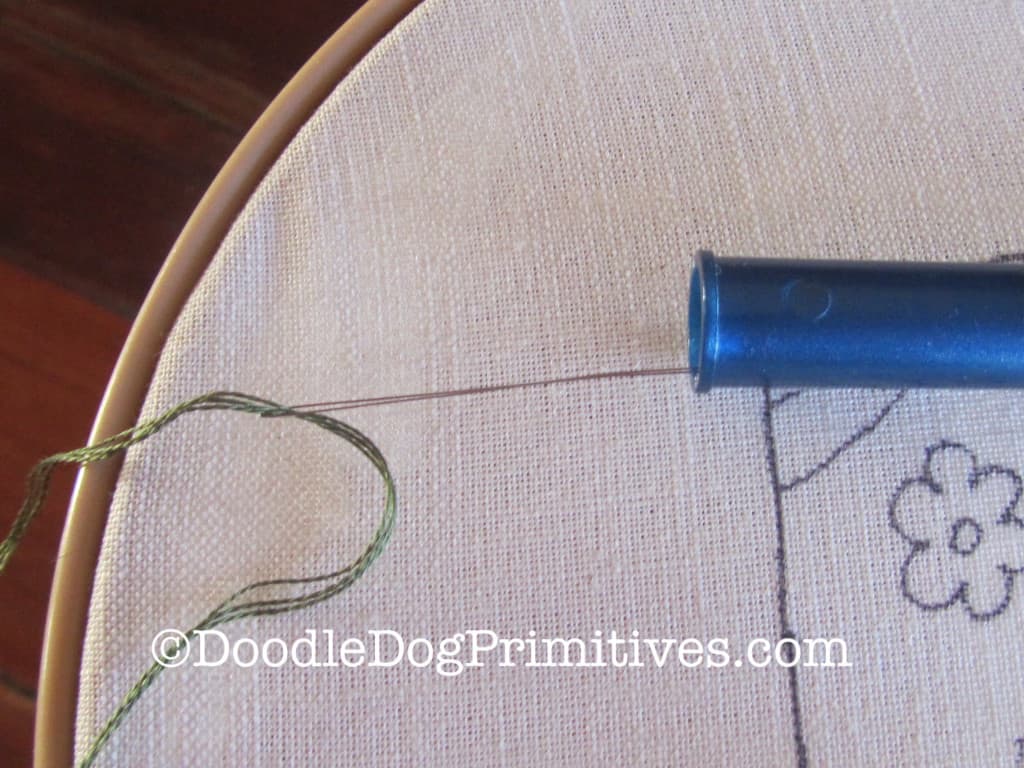 Pull the threader out of the punch needle tube and through the needle,
causing the embroidery floss to also come through.
Take the embroidery floss out of the threader.
Next, push the end of the threader through the eye of the needle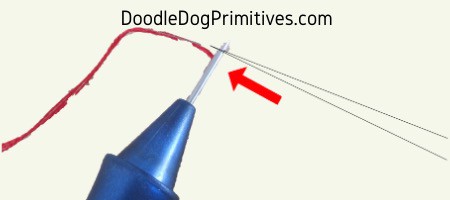 Put the embroidery floss through the middle of the wires at the end of the threader
and pull the threader back out of the needle.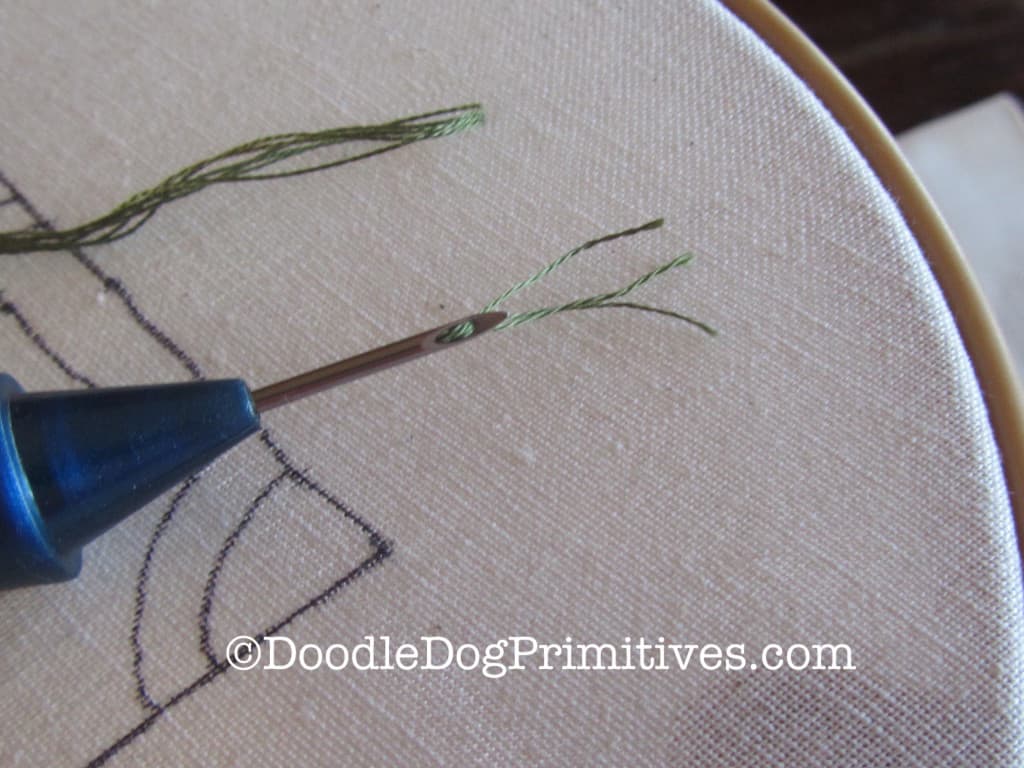 The punch needle is threaded and ready for you to start punching!
For a step-by-step guide to punch needle, be sure to check out our getting started punching ebook.
Blessings,
Amy