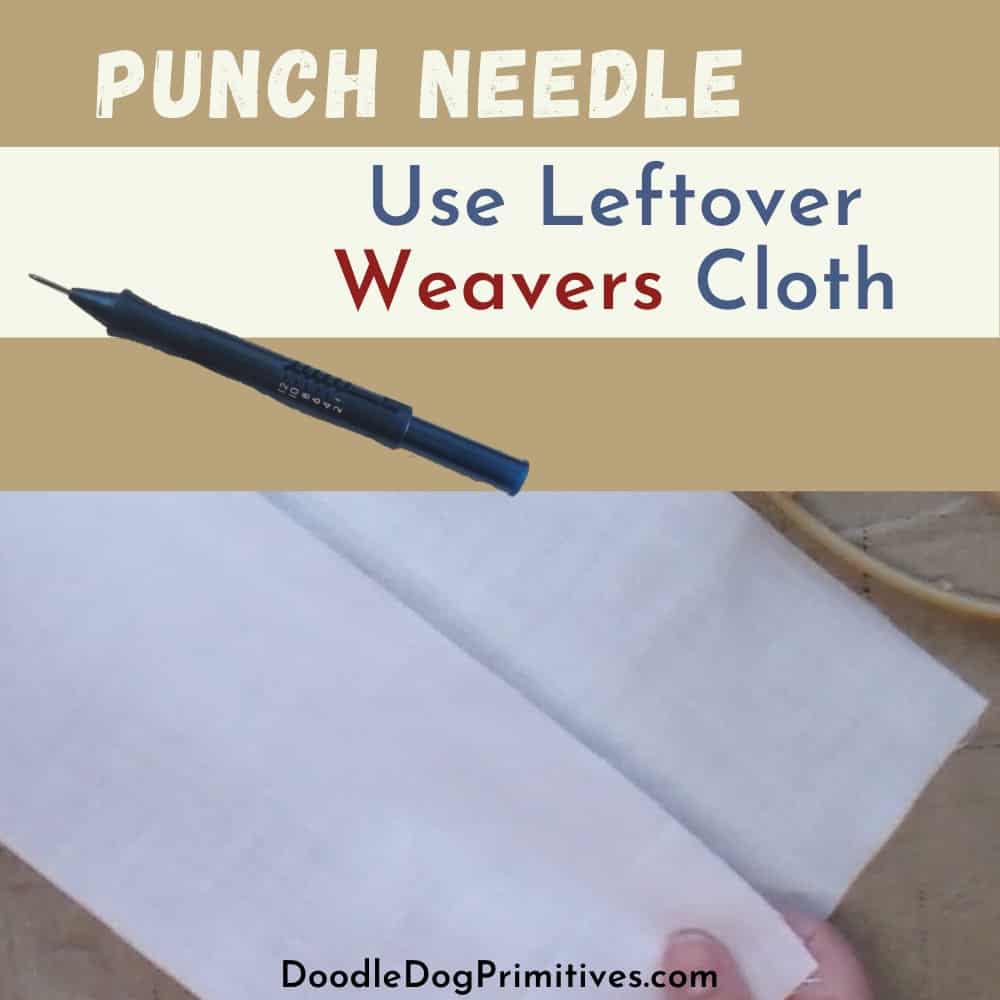 Do you have a collection of small pieces of leftover weavers cloth?
I always seem to have many pieces lying around
so I have come up with several ideas and projects to use up these small pieces of weavers cloth.
Watch the Video:
Sew the Pieces Together:
I often end up with small pieces of weavers cloth
that aren't big enough to fit inside a hoop or frame.
But they are big enough for a small punch needle project.
Choose a piece of weavers cloth that your punch needle project will completely fit on
plus extra for turning under and seams.
Trace the pattern onto the weavers cloth.
On a sewing machine, use a straight stitch to sew another leftover piece of weavers cloth
to each side of the weavers cloth that has the pattern.
So, the piece with the pattern with be in the middle.
Choose the two (or more if necessary) side pieces
so the whole thing is now large enough to fit in your hoop or frame.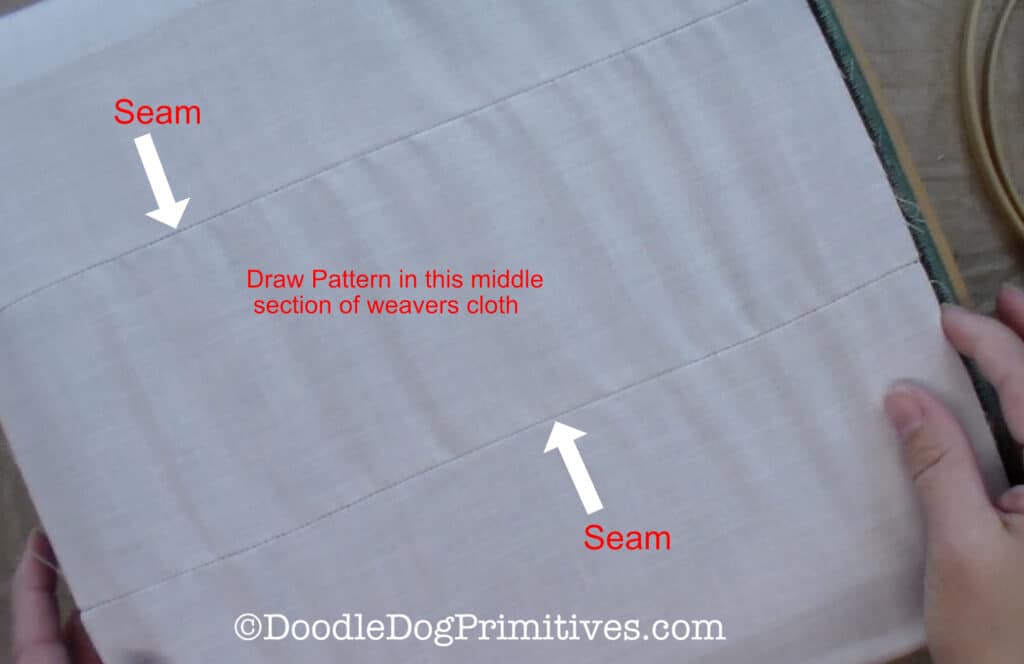 Put the weavers cloth into your hoop or frame as usual.
You should be able to get the fabric drum tight and be ready to punch!
After you are finished punching, you can take a seam ripper and remove the seams
and reuse the empty weavers cloth pieces again.
Make sure the pattern fits completely on one piece of weavers cloth.
Don't put the punch needle pattern OVER the seams.

Small Punch Needle Project Inspiration:
Now, for some inspiration of small projects you can punch
on these pieces of leftover weavers cloth.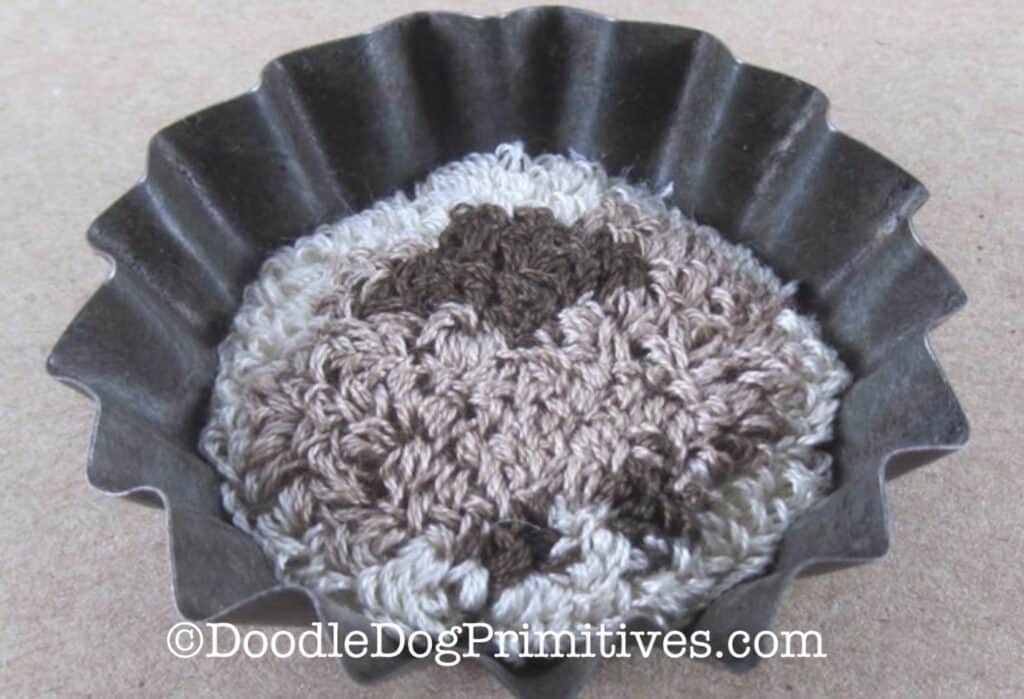 You could punch a project to fit inside a small tin.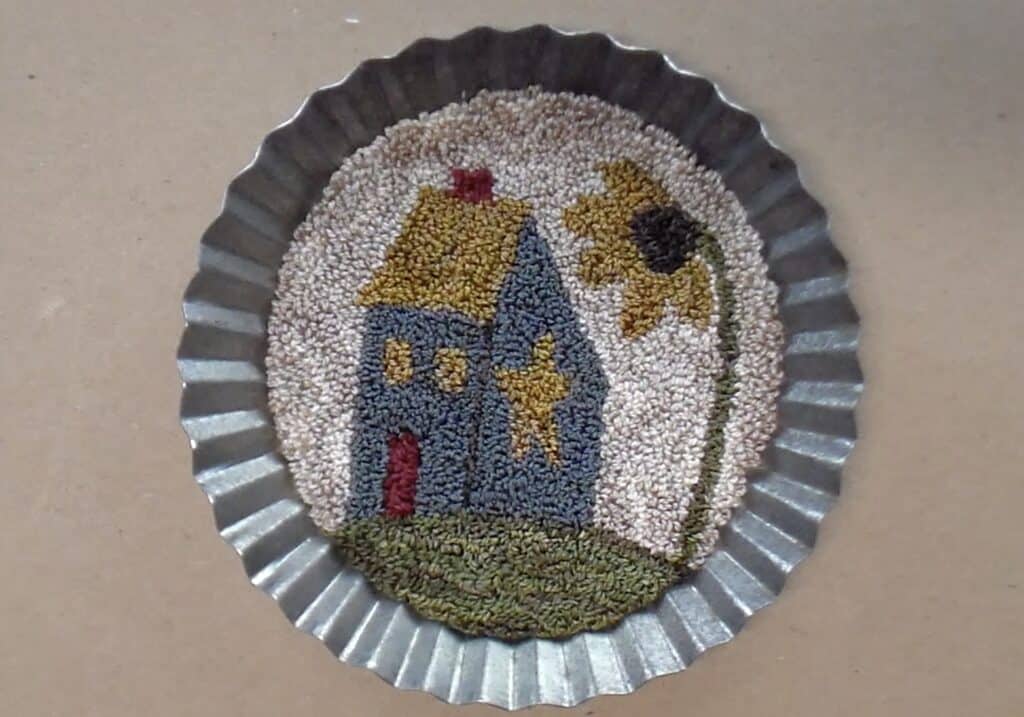 These tins would be cute to hang or just to sit around.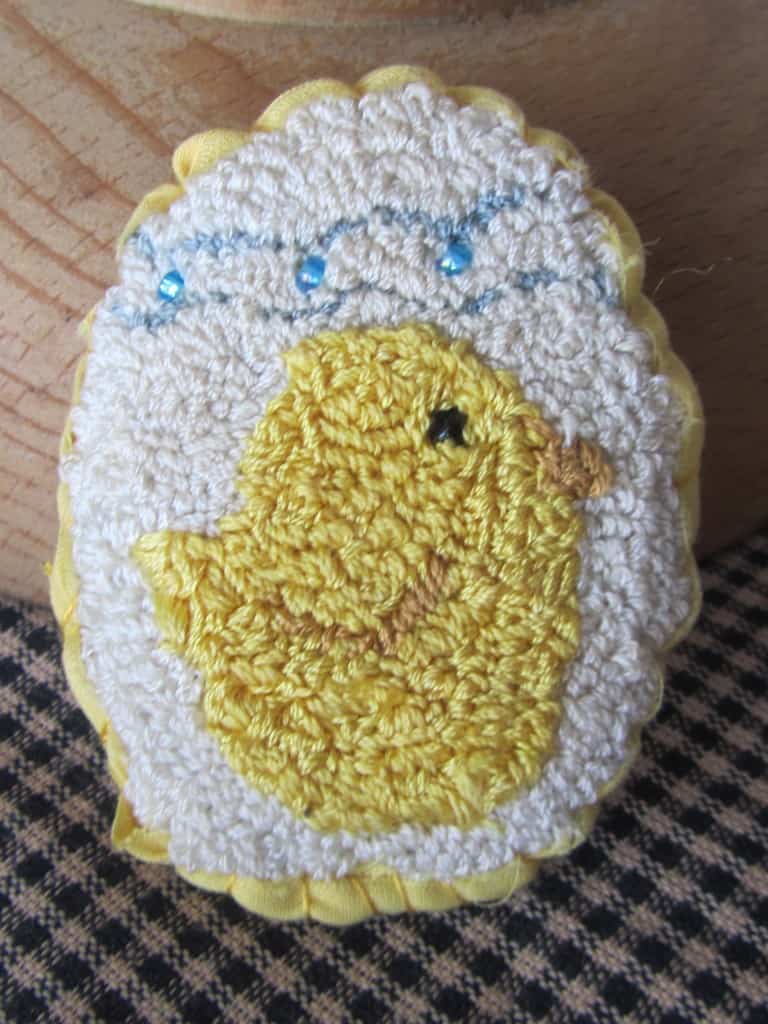 Make a punch needle pin to wear on your jacket.
This chick punch needle pin pattern is available in my free pattern library.
Make some punch needle Christmas tree ornaments.
We have a large selection of punch needle ornament patterns.
Punch Needle Bowl Fillers:
Bowl fillers are small stuffed figures that are used to – well – fill bowls
or sit on shelves as decoration.
Because they are usually small, they are a great way to use small pieces of weavers cloth.
Learn how to sew bowl fillers by hand or by machine.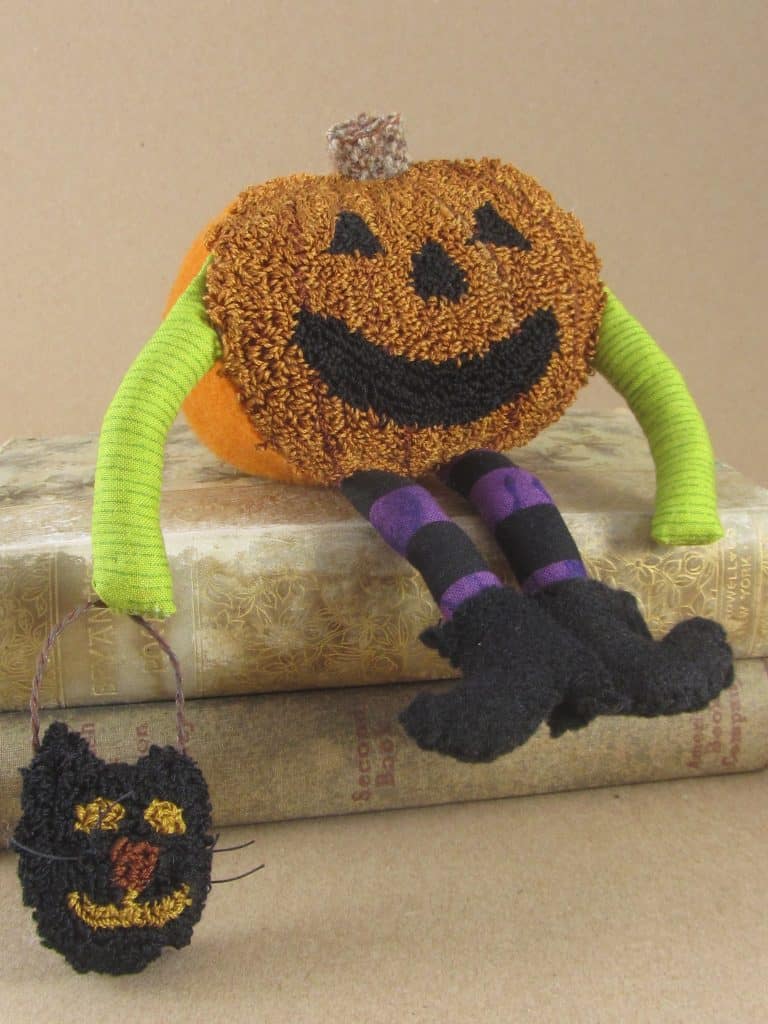 This pumpkin man punch needle figure uses small pieces of weavers cloth
for both his face and black cat treat bag.
Punch Needle Box Decoration:
You could also add a punch needle decoration to the top of a small wooden box.
I hope this inspires you to use up all of those leftover pieces of weavers cloth.
I would love to see what you create!
Blessings~
Amy