To celebrate upcoming Valentine's Day and show my appreciation for all of you, I have a Valentine heart punch needle freebie pattern for you today.
You can easily make it in to a little mini pillow (bowl filler) or punch needle ornament.
You will find the punch needle pattern in my free pattern library. If you aren't already a subscriber, it is free to join and you can unsubscribe anytime. If you are already a member, the password will be in every email I send to you, which is usually every other week.
The free pattern library has a collection of punch needle & rug hooking patterns that you will love!
Watch the Video:
Punch the Heart:
I traced the heart onto a scrap piece of weavers cloth.
I used a combination of DMC embroidery floss and Valdani floss to punch this heart.
Floss Used:
DMC 950 – Flowers

DMC 3364 – Stems & Leaves

Valdani 3 strand O507 – Background of heart
I punched this heart using my Ultra Punch needle. I used the medium needle tip and 6 strands of floss for the flowers, stems, and leaves. I used the small needle tip and 3 strand floss for the background. Feel free to use whatever colors you like!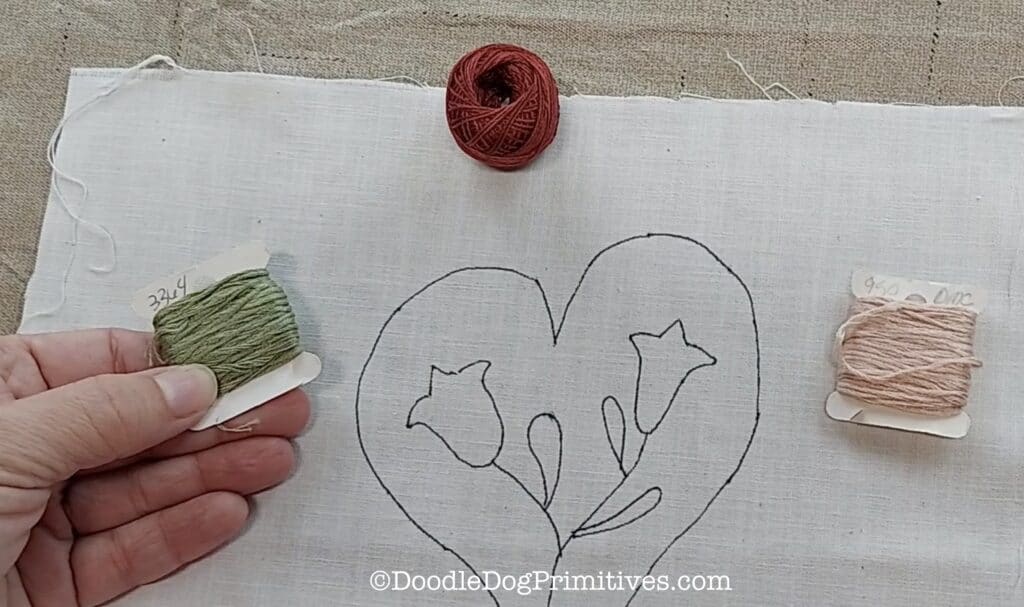 I punched with two different punching depths on my punch needle. I punched the flowers completely using a punching depth of 3 and the background of the heart with a punching depth of 2. This makes the flowers stand out just slightly from the rest of the heart.
When punching the background, I added a few swirls to punch around since I was using a variegated thread.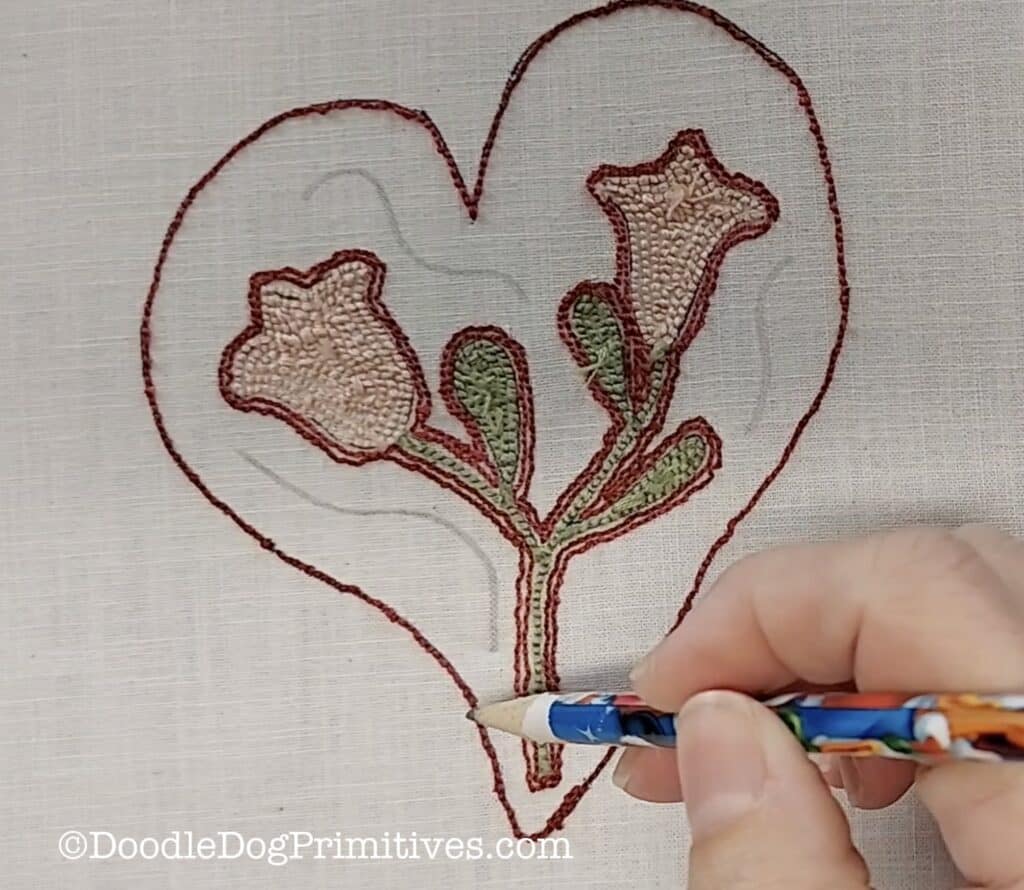 Finishing the Punch Needle Valentine Heart:
I finished the heart by backing it with a piece of felted wool, lightly stuffing, and hand sewing it together as I do with bowl fillers or ornaments.
Displaying the Valentine Heart Punch Needle Project:
I tried tucking the punched heart into my Valentine fabric envelope.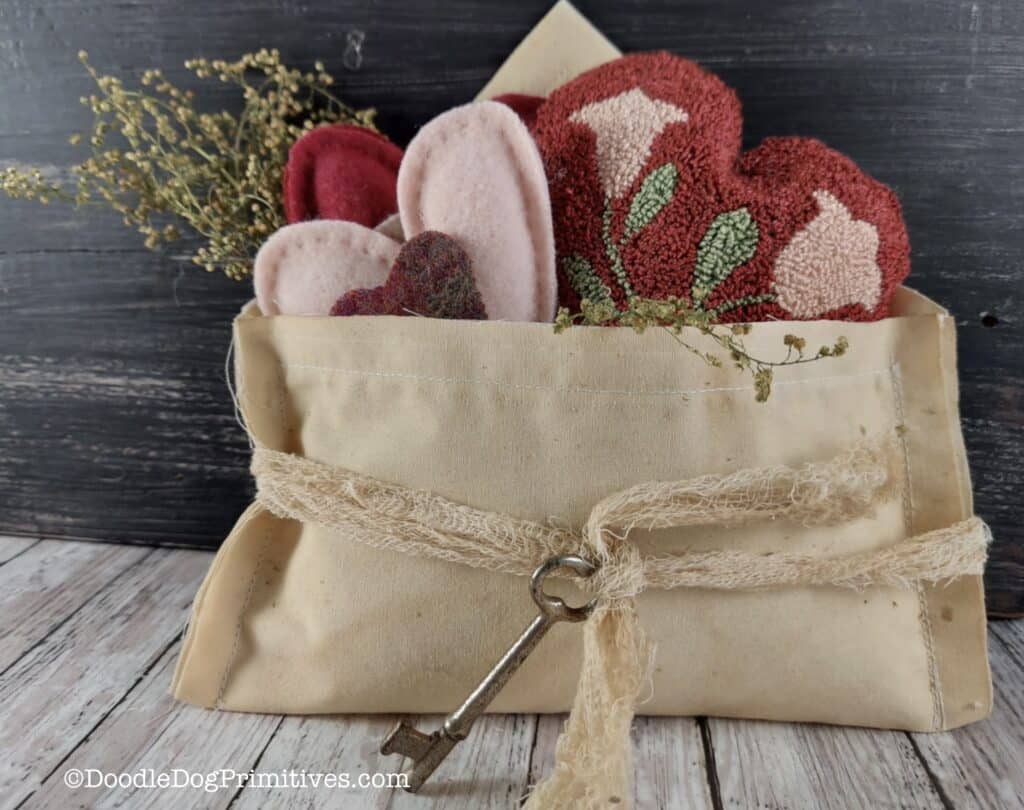 And then I tried it as a bowl filler along with some felted wool hearts.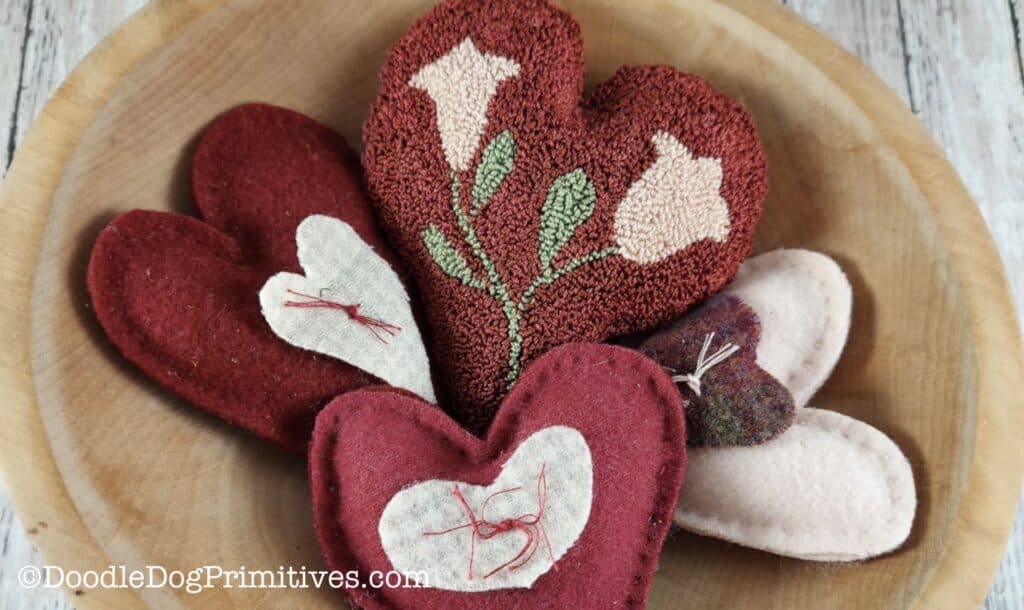 Finally I added added it to a shelf along with some other Valentine punch needle projects.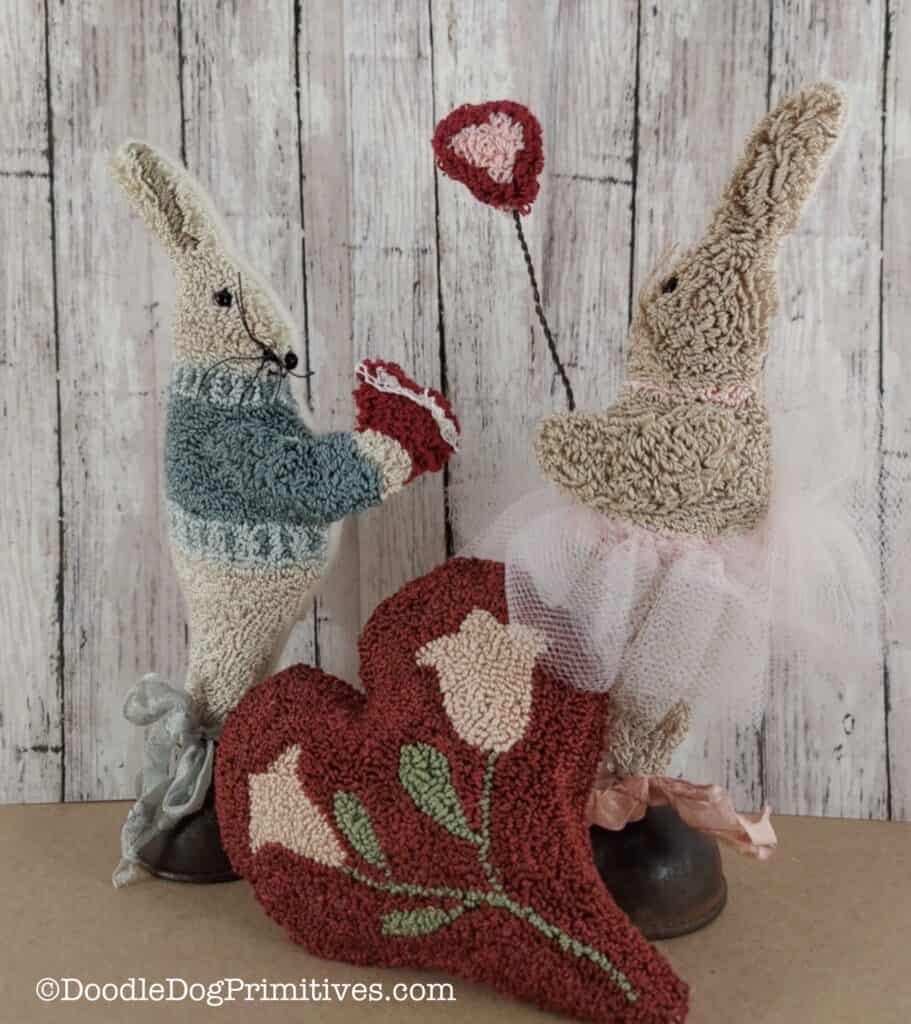 I can't decide which way I prefer the punch needle heart displayed. Perhaps I need to make some more!
Blessings~
Amy