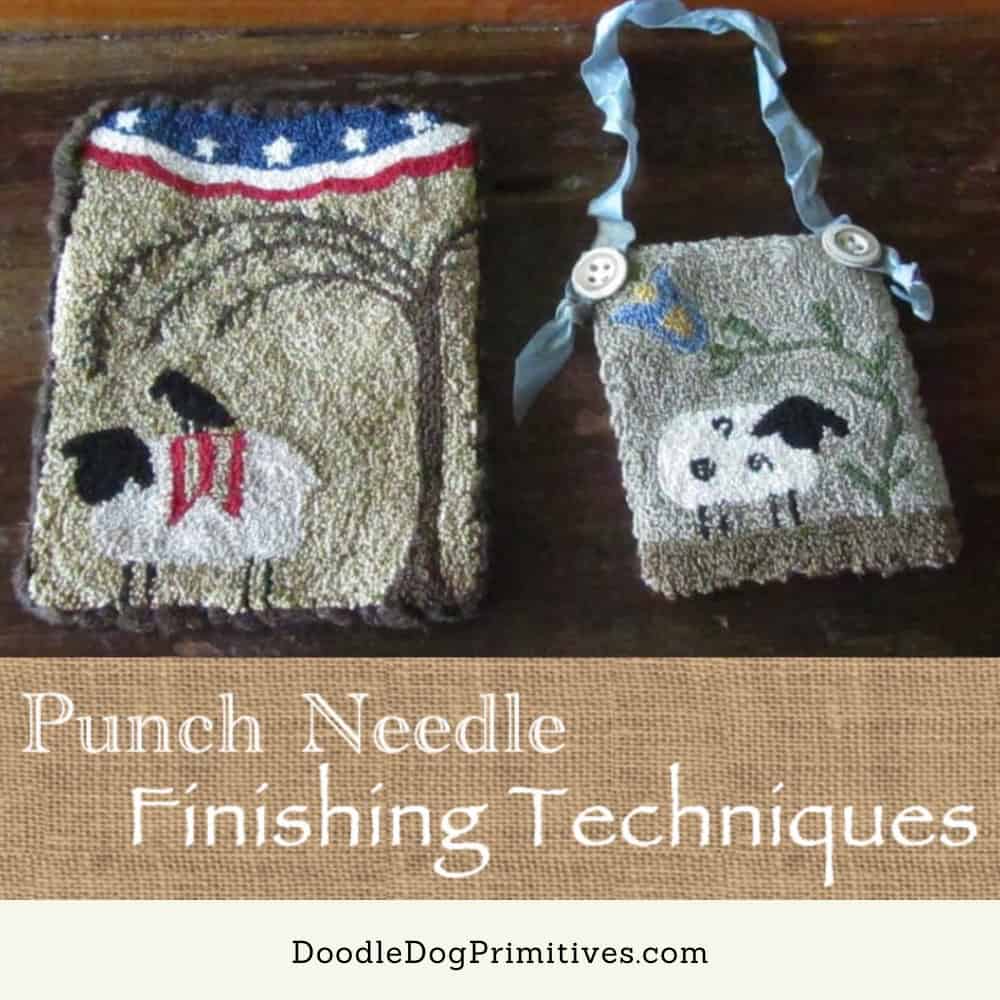 Do you struggle trying to come up with punch needle finishing techniques?
After the last punch is completed in each punch needle project,
it can be hard to decide how to finish it.
I think we all have a pile or two of completed punch needle projects
sitting around waiting for us to decide how to display them!
Here are two punch needle projects that I recently finished.
Punch Needle Finishing Techniques:
With Freedom Sheep (on the left),
I added a brown felted wool backing
and a matching brown strip around the edge.
I diagonally whipstitched the edging to the punched piece,
catching the punched piece and the backing piece in my stitching.
Check out this post for a more detailed tutorial.
This gives the piece a bit of a scalloped look around the edge.
It is now ready to be a table mat or attached to something.

To finish the sheep on the right,
I whipstitched a piece of cream felted wool to the back
just like I did with this punch needle project.
I then took a bit of crinkly ribbon
and attached it with two vintage buttons.
Now, it can be hung anywhere in the house.
Blessings,
Amy