One of the most asked questions from beginner punchers, after how to get the loops to stay in the fabric, is how to make crisp details on punch needle projects.
In this post, I will show you four different ways to make sure your details don't just become blogs and are easily distinguishable.
Watch the Video:
#1 – Separate the Loops:
I usually punch with three strands of embroidery floss. Because the strands have been untwisted, they tend to spread out and make a fluffy look. I prefer this more full look, but sometimes the loops intertwine with each other, making the details and places where colors meet messy looking. This usually happens when you punch the rows too close together. The loops overlap each other and end up being intertwined.
To fix this, work from the front with a pin or needle in each hand. Use the pins to carefully separate the different colored floss. You might have to bring one loop over the top of another one to get it back in the correct position.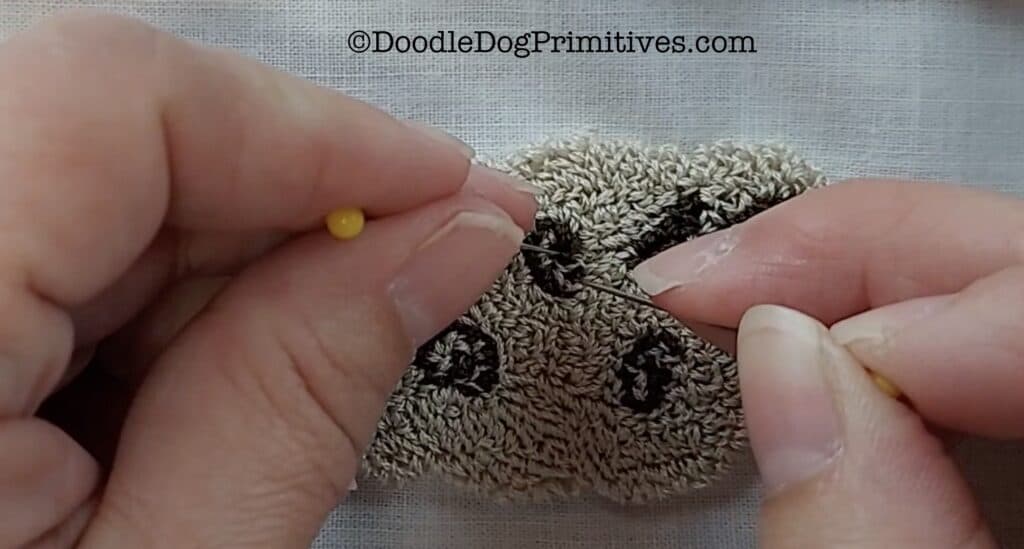 #2 – Punch with 6 Strands:
The strands in embroidery floss straight out of the skein (not yet split) are twisted together. When you punch with 6 strands of floss, the loops don't fluff out like three strands of floss does. So, another way to get crisp details is to punch only the details with 6 strands of floss.
In this sheep, I punched the swirls with 6 strands and everything else with 3 strands.
You can see how the swirls are very distinct without me having to do any extra arranging of loops.
#3 – Use French Knots:
The last two methods of getting crisp details work great if you are trying to add a dot such as an eye or a berry to a punch needle project.
Simply leave the eye or other dot unpunched. When you are finished punching, add a french knot in the empty spot.
The berries on the bittersweet in this turkey punch needle pattern have been made with french knots.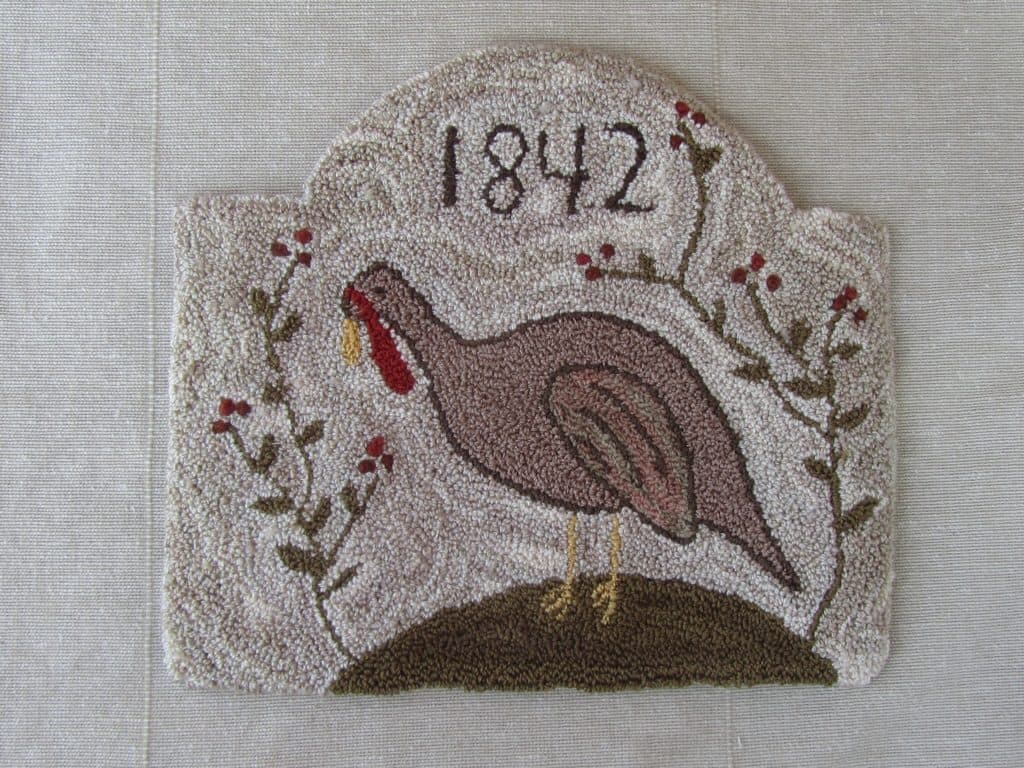 #4 – Use Beads:
The fourth method of making crisp details is to use beads instead of punching dots. I have used beads in punch needle projects for eyes, noses, polka dots on an egg, and more.
In this punch needle bunny pattern, I used blue beads for the polka dots on the Easter egg, and black beads for the bunny's eye and nose.
Be sure to check out our other punch needle tutorials.
Blessings~
Amy